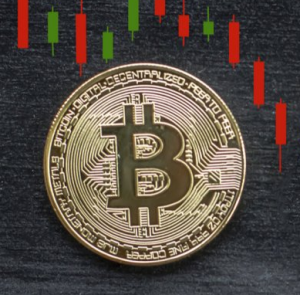 Today on March 16, 2018 bitcoin is sitting at $8,550 USD. Here we have a couple of my favorite investors throwing shade at bitcoin. What's interesting is that the crypto industry is actually going thru the necessary growing pains of regulation and use scaling. Because both bitcoin and ethereum are testing their scaling solutions (to compete with banks & visa/mastercard, etc), both are poised for more use adoption this year.
So here's the FUD:
In February, Berkshire Hathaway, Inc. (BRK.A, BRK.B) vice chairman Charlie Munger had harsh words for bitcoin at the Berkshire annual shareholder meeting.

"It's just disgusting. Bitcoin is noxious poison," Munger said. Billionaire Berkshire CEO Warren Buffett once famously called bitcoin "a mirage."
And the Foresight:
Still, bitcoin has plenty of supporters on Wall Street. Fundstrat Global Advisors co-founder Thomas Lee[WD] says Fundstrat's bitcoin misery index suggests the sell-off is an excellent buying opportunity for long-term investors.

"The BMI is telling us to keep the negative headlines in perspective," Lee said, according to CNBC. "When the BMI is at a 'misery' level, future returns are very good."

Fundstrat has a year-end price target for bitcoin of $25,000.