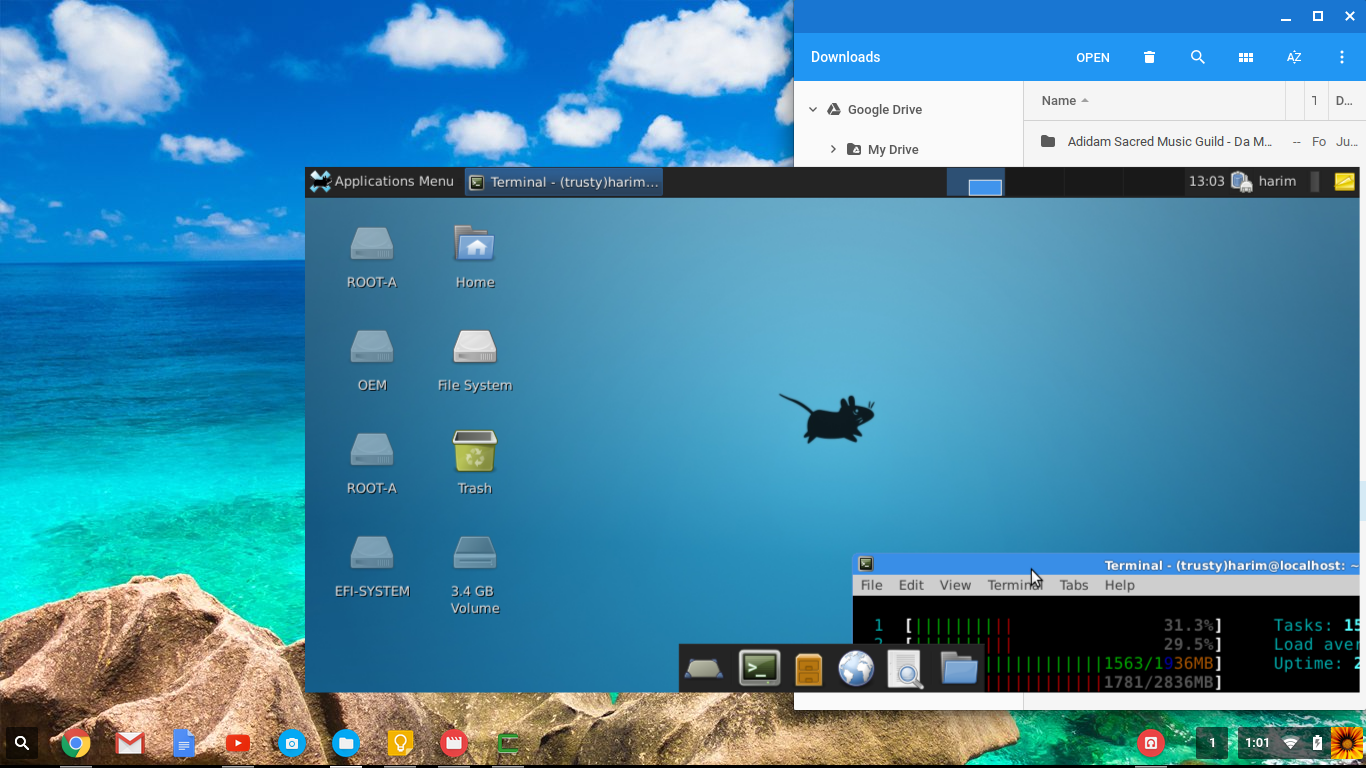 Snapshot of linux (xfce) running on my Chromebook
I'm really enjoying working on my new (refurbed) 15″ chromebook I got from Acer for just $150. First thing I did was add the developer version of linux using the Crouton setup.
Google did an excellent job designing a very lightweight OS–and I am running a linux virtual OS with it, and it works fine for my current learning of laravel (a php framework on steroids) and web design.
---
Another little project: I also just loaded the latest version of linux (16.04, xfce) on an old dual-core system, and it runs using only 300 megs of ram on a base system. I put in an SSD disk to boot off, and it's ready to run in about 5 seconds–and runs really smooth! SSDs are ideal to boot off, and then you just add an extra hard drive for additional storage look these up.